Naijaspam news:
The belief that Corona virus would spread at a much faster rate lead to the federal government of Nigeria ordering for schools across the federation to shut down. This measure seems to have done its very best as numbers of confirmed Coronavirus cases by the NCDC could have definitely been worse. Initially, when it was announced that schools would be indefinitely shut, a lot of students were in a state of jubilation as they hoped that the indefinite suspension of academic activities would just be at most, the length of a semester break. How wrong their thinking was! As at the moment, many students have come to realize that more than anything else, they miss school.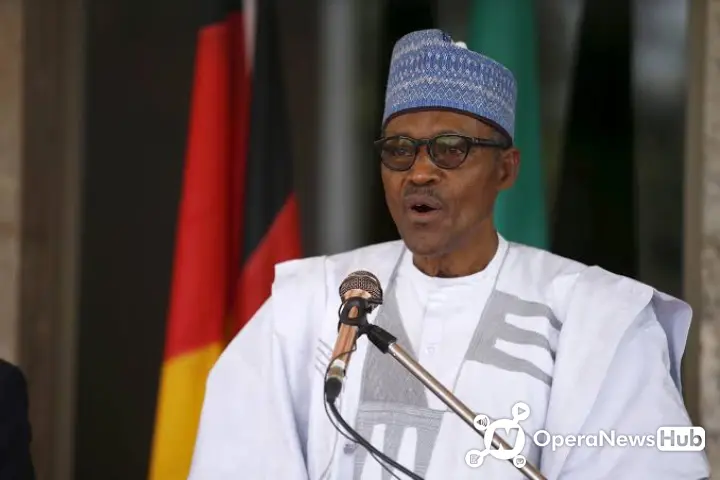 The president of the Federal Republic of Nigeria, Muhammadu Buhari.
The Nigeria Centre for Disease Control, the NCDC, under the directives of the Buhari headed government, is doing its possible best within the confines of limited manpower and the absence of a WHO endorsed Corona virus cure to contain the spread of the virus. Around most parts of the world, health workers have been commended and the NCDC should not be an exception.
I am of the opinion that schools should be allowed to resume on July 27th. However, my opinion for me could be intellectually flawed however I will still tell you what I think. I think the Federal government of the republic of Nigeria should urge all schools to provide anti Corona virus spread facilities like hand sanitizers in appropriate locations, lecture rooms constructed to obey the social distancing rule and hand washing facilities. It is obvious that not all schools have the ability or resources to get these facilities in place so I would give you a list of schools that should resume on July 27th since they can provide these facilities. Here they are:
1. The University of Ibadan.
2. Obafemi Awolowo University.
3. The University of Lagos.
4. The University of Benin.
5. The University of Calabar.
6. Nnamdi Azikwe University.
7. The University of Nigeria, Nsukka.
8. The University of Port Harcourt.
9. The University of Abuja.
10. The University of Ilorin.
11. Ahmadu Bello University, Zaria.
12. Bayero University, Kano.
13. The University of Maiduguri.
14. The University of Jos.
15. Usmanu Danfodiyo University, Sokoto.
16. Abubakar Tafawa Balewa University.
17. Federal University of Technology, Akure.
18. Federal University of Technology, Owerri.
19. Federal University of Birnin Kebbi.
20. Federal University of Agriculture, Abeokuta.
21. University of Uyo.
22. Federal University of Agriculture, Makurdi.
23. All private universities with the resources I have mentioned above.
I believe the above named schools have the resources to make these facilities available and should therefore resume on July 27th.